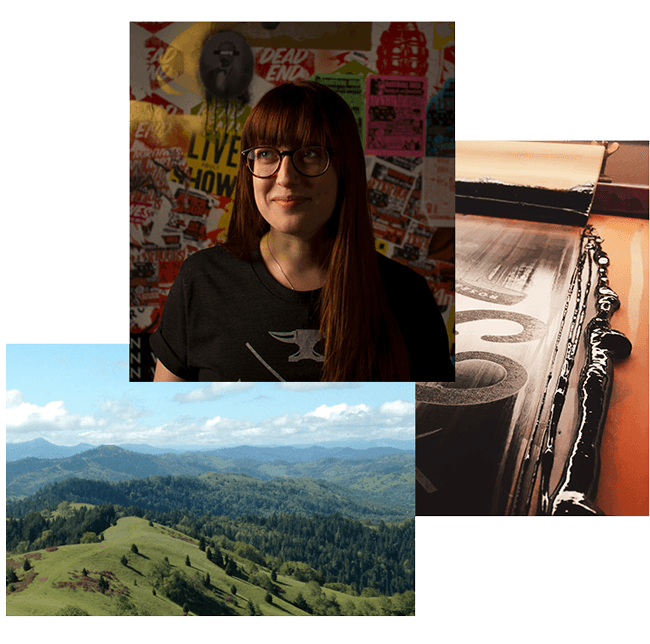 Hello, I'm Courtney
I'm a multi-disciplinary graphic designer. I currently work at Anvil Northwest creating print and digital work throughout the beautiful Umpqua Valley.
I grew up in rural Southern Oregon where I developed a mild obsession with camping, hiking, and anything connected to the woods. In school, my passion for journalism led me to the world of Design and its boundless ability to communicate and connect. I love that I get to create things that have never existed before, and improve on things that were built by those before us. I can't think of a better way to spend my time.
It's so good to be here.